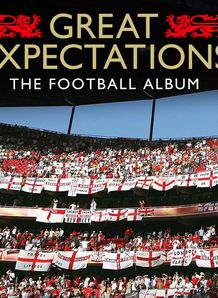 This summer, football fans across the country come together for one of the world's biggest tournaments - Euro 2012, held this year in Poland & Ukraine. Captured here on CD courtesy of Spectrum Audio and Universal Music is a thorough collection of world football's most recognizable theme tunes, flag waving classics & terrace anthems. This collection of fan favourites is the soundtrack to the highs, the lows and all the singing in between.

This is a 'must have' album for the tournament! Here's where you can buy it

Included on this collection are five Top 10 tracks, including two Number 1s. Highlights include the Match of The Day Theme, Que Sera Sera, Jerusalem, The Dambusters and Come On Eileen.
CLOSING DATE: Monday 18th June 2012