So the big news this week is that the England team have been in contact with us about a match... unfortunately it's got nothing to do with Fabio's boys!
No, instead we've been challenged to a game of Subbuteo by the official England Subbuteo team. At least we think it's the official England team. It's quite possible the guy on Twitter who got in touch with James was just having a laugh.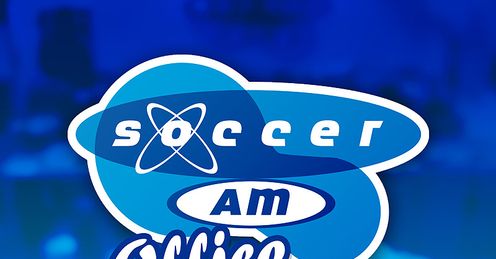 And in truth there was a bit of a mixed reaction to taking the challenge on. We're not quite part of the Playstation generation who have never played a board game, but while Tubes was excited not everyone else was.
"Is Subbuteo even still around," asked Chris. "I thought it died with the penny farthing!" As the oldest member of the Crew, he would know...
"Is Subbuteo even still around. I thought it died with the penny farthing!"
Chris
Quotes of the week
At the other end of the age spectrum is former work-ex and 2011 Dance Off champion Raj, who this week got his a-level results and did quite well by all accounts.
"He's off to Warwick Uni to save the world or something," revealed Ashley. "He's doing a course in bio-chemistry nuclear something or other!"
Needless to say his year of making teas with us will have prepared him well for that...
Error
Elsewhere, the number of players who can't clear the first defender from a corner still astounds us all.
We know the fact that they're trying to whip it in with pace and a bit swerve means there's less margin for error than when you float one to the back stick on a Sunday morning.
But surely it must drive managers mad when they send everyone forward in the last minute searching for a late goal, only to see the ball come back off the 5ft5in full-back on the front post!
Well, listen up managers - Disco Dave has come up with a solution:
"It's ridiculous professional footballer's can't cross the ball past the first defender. I'd make it a sackable offense!"
OK, we're not sure the PFA would ever allow that to happen, but we bet it would work!
Interesting
Finally, an excited Rocket told us all about a great website he found which tells you the origins of every professional football team's crest.
"It's a really interesting website. For instance, did you know that both Manchester City and Manchester United had boats in their crest?"
"That is interesting, what's the reason for it?" seemed like a sensible question.
"Erm... I don't know."
There you have it - interesting, but clearly not informative if Rocket's anything to go by!
See you on Saturday!
Post to your View!
Be the first to post a comment on this story