Rome sweet Rome
Join the debate on the draw for the UEFA Champions League
Last Updated: 28/08/08 5:50pm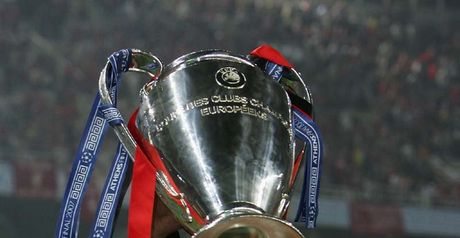 The draw for the early stages of the UEFA Champions League has been made in Monaco and we would like your thoughts on the groups.
Can holders Manchester United come through Group E? Are the Spaniards of Villarreal likely to present the toughest obstacle en route to defending their crown?
What about the Battle of Britain between the holders and Celtic? Can Gordon Strachan put one over on his former boss Sir Alex Ferguson?
Chelsea have been drawn in the same group as Roma. Can Luiz Felipe Scolari get past the Italians and take the Blues back to the final? Will Bordeaux and Romanian debutants CFR Clujnapoca prove a surprise package?
Can Arsenal see off Porto, Fenerbahce and Dynamo Kiev?
What about Liverpool? Can they put their problems in the qualifying tie with Standard Liege behind them and get out of Group D?
Which of the eight groups do you think is the toughest? Are we looking at an all-Premier League final once again?
Let us have your thoughts using the form below.